Our faculty consists of your colleagues who have transitioned to a particular non-clinical career and will discuss the opportunities available in their field or industry.  Many of our faculty members are alumni of the conference.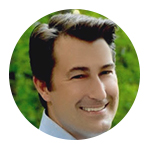 Ryan Bayley, MD is a successful physician coach. His practice (ryanbayleyMD.com) focuses on burnout resilience, career transition, and leadership and serves both individual physicians (and non-physicians) and institutions. Dr. Bayley is an Emergency Medicine Physician and still works clinically a few shifts each month. He received his undergraduate degree from Harvard and his MD from Vanderbilt. Dr. Bayley is a SEAK alumnus.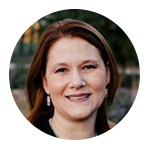 Heidi Bell, MD is Medical Director, Medical Monitoring with United Therapeutics Corporation. Her previous roles in industry include Medical Director with Raydiant Oximetry, Inc. and Contract Safety Physician, Social Media in Pharmacovigilance Specialist with GSK. Prior to her transition, Dr. Bell practiced OB/GYN in a busy academic world. Dr. Bell is a graduate of the University of North Carolina at Chapel Hill and The Brody School of Medicine at East Carolina University. Dr. Bell is a SEAK alumna.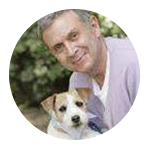 David Best, MD, MBA is a serial entrepreneur and the CEO and Co-Founder of the MDea family of companies, including BESTMSLs (BESTMSLs.com), a contract medical science liaison organization, The Doctor's Channel (TheDoctorsChannel.com), the world's largest short form video site for doctors including CME, The Almost Doctor's Channel (TheAlmostDoctorsChannel.com) for premeds, med students, residents and fellows, MDea (MDeaNY.com) a medical communications agency and Dr. Cruiter (DrCruiter.com) a physician placement service. Born and raised in Camden, New Jersey, David went on to Franklin & Marshall College, Temple University School of Medicine for his MD, Lenox Hill Hospital for his surgical residency, Pitt for ENT, and Baruch College for his MBA. He entered the world of pharmaceuticals in 1982 with Saatchi & Saatchi, where he served as Medical Director and Sr. VP, Account Supervisor. Subsequently, he was Medical Services Director for Bristol-Myers Squibb and on July 10, 1989, started the first scientifically credentialed Medical Science Liaison (MSL) group in the industry. He went on to create Colleague Medical, a peer-to-peer dinner meeting company for Reed Elsevier. In 1995, he returned to the Saatchi organization and started BESTMED, a medical education company with the slogan, "the most creative med ed company in the world." You may recognize David as he starred with his Jack Russell Terrier, Elvis, in the CBS hit reality series Greatest American Dog. Currently he serves on the Executive Board of Bideawee, an animal rescue organization in New York City and is a board member of the National Governing Body to the United States Olympic Committee for Bobsled/Skeleton. 
Andrea Savona Brown, MD has been a full time employed Physician Consultant with the disability insurer and Fortune 500 Company Unum since 2012. She currently works from home. Prior to transitioning, Dr. Brown served as a primary care physician in Kennebunk, Maine. Dr. Brown is Board Certified in Family Medicine. She earned her undergraduate degree at Colorado College and her Medical Degree at Dartmouth.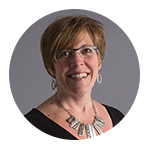 Dana C. Carpenter, MD is currently a Senior Vice President, Medical Director and a key member of the leadership team for the Medical and Scientific Affairs division of CDM New York, a leading healthcare advertising and medical communications agency where she develops medical and scientific content and provides important strategic direction to numerous Pharma brands. As an OBGYN, Dr. Carpenter lends her clinical experience and expertise to many women's health brands, however, her marketing experience spans a number of therapeutic areas. Prior to her transition from medicine to marketing in 2009, Dr. Carpenter was the lead physician in a thriving OB/GYN practice for nearly 10 years. Dr. Carpenter, a native Chicagoan, earned her undergraduate degree from the University of Illinois at Urbana-Champaign and her Medical Doctorate from Rush Medical College of Rush University Medical Center in Chicago.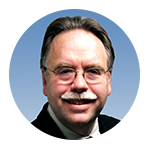 Robert J. Cooper, MD, FACE, FACP is very active in non-clinical pursuits including knowledge company consulting, file review consulting, and expert witnessing. He is Boarded in both endocrinology and internal medicine, is clinically active and is a graduate of SUNY StonyBrook and the Albert Einstein College of Medicine. Dr. Cooper is an Assistant Professor of Medicine at Tufts University and the University of Connecticut. He is a SEAK alumnus.  
Judy L. Finney, MD, FACC has been an Associate Medical Director with Allstate Financial in Chicago since 2012 where her responsibilities mainly involve underwriting. Originally from the Midwest, Dr. Finney received her MD from Michigan State, where she graduated in the top 5% of her class. Dr. Finney is Board Certified in Internal Medicine, Cardiology, and Interventional Cardiology. Prior to joining Allstate, Dr. Finney practiced Medicine for more than 25 years in Arizona. She enjoys mentoring former colleagues regarding career transition. 
Prudence L. Gourguechon, MD is a psychiatrist and Past President of the 3000+ member American Psychoanalytic Association and serves as advisor to business leaders, marketers, investors, entrepreneurs and political campaigns (see www.invantageadvising.com). Frequently quoted in the media as an expert on the psychological aspects of individual and group behavior as well as social, cultural and political phenomena, she has appeared in The Wall Street Journal, New York Times, New Yorker, Forbes, LA Times, and The Atlantic among many media outlets. She has recently been interviewed on MSNBC's The Last Word with Lawrence O'Donnell and CNN's Smerconish shows. She is a graduate of Yale College, a member of Yale's first class of women. She received her medical degree from the University of Michigan and her training in psychiatry at Northwestern University medical school, with postgraduate training in psychoanalysis at the Institute for Psychoanalysis, Chicago. Dr. Gourguechon is a SEAK alumna. 
John W. Hariadi, MD, FAAFP, FS is a Captain in the United States Public Health Service who is currently assigned to the Food and Drug Administration.  Dr. Hariadi has 25 years of federal service including stints as a US Naval Flight Surgeon and Aviator (helicopter pilot), clinical and senior administrative positions within the Coast Guard, a senior executive at Immigration and Customs Enforcement (ICE) Health Services, and three different positions within the FDA ranging from drug review to Informatics.  Dr. Hariadi is Board Certified in Family Medicine and a Fellow of the American Academy of Family Medicine.  His undergraduate education was at Harvard College and UCLA, and attended medical school at Temple University. He trained in Otolaryngology at the University of Washington and Family Medicine at Emory.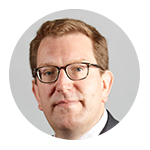 Olaf Hedrich, MD, FACC, FHRS is Vice President, Medical Safety and Senior Medical Director at Boston Scientific. He has had the opportunity to recruit, interview, and hire physicians and nurses from a diverse background. He started his career in industry in 2011 and his interests focus on sudden death, cardiac arrhythmia, and stroke prevention. Prior to transitioning, Dr. Hedrich was in private practice as a cardiac electrophysiologist. Dr. Hedrich received his MD from the University of the Witwatersrand, trained in internal medicine at St Louis University School of Medicine, and then went on to obtain fellowships in Cardiology and Cardiac Electrophysiology at Tufts. Dr. Hedrich is multilingual and has lived and practiced in Boston, Seattle, St. Louis, Johannesburg, South Africa and Nottingham, UK.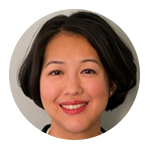 Linda Ho, MD is a medical science liaison, hematology oncology, for AbbVie where she serves as Team Lead for Acute Myeloid Leukemia and Myelodysplastic Syndrome. Previously she served as an MSL with Ipsen Biopharmaceuticals and Bayer. She is a seasoned healthcare professional with diverse experience that includes industry experience, direct patient care, and pathology. Dr. Ho's background includes developing innovative educational programs on emerging trends in healthcare to promote awareness of medical conditions and treatment options. A native Chicagoan, Dr. Ho earned her BA from Case Western Reserve University and her MD from Loyola University Stritch School of Medicine. She trained in pathology at Northwestern and Case Western Reserve University.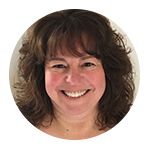 Sharon Kuhn, MD is a full time work from home Medical Director with MRIoA, an Independent Review Organization. Her current responsibility is supporting retrospective reviews for Blue Cross Blue Shield. Dr. Kuhn is Board Certified in Pediatrics and was on the Yale medical staff for over 17 years. Her clinical focus is adolescents. Dr. Kuhn is a SEAK alumna.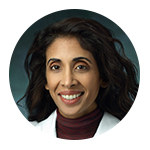 Sharmeela Kuperan, MD is a full time directly employed Physician Advisor at Suburban Hospital Johns Hopkins Medicine in Bethesda, Maryland. Prior to transitioning she practiced neurology and sleep medicine in private practice. Dr. Kuperan trained at Emory and Northwestern and received her BS from Colgate and her MD from the University of Buffalo.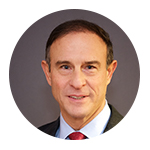 Armand Leone, Jr., MD, JD, MBA is a highly successful physician attorney who specializes in medical malpractice, consumer safety, and the ethical development of healthcare innovations to improve the lives of individuals with needs. Dr. Leone is admitted to practice medicine and law in New Jersey and New York. He is a Fellow of the College of Legal Medicine and a Fellow of the New York Academy of Medicine. He is a graduate of the University of Virginia, New York Medical College and Columbia University Law School. He graduated from each of these institutions with honors. Dr. Leone was a member of the 1980 Olympic equestrian show jumping team, and remains active in amateur sports as the Chairman of the Board of the United States Equestrian Team Foundation. Prior to transitioning to law, Dr. Leone practiced radiology. 
Charmian Lewis, MD has worked at Allscripts since 2010. She currently serves as a home based (Hawaii!) Clinical Content Editor. Prior to transitioning to her full time Non-Clinical Career, Dr. Lewis practiced obstetrics and gynecology on the west coast. Dr. Lewis received her BA from Stanford and her MD from UCLA. She is a SEAK alumna.  
Christopher H. Loo, MD-PhD is a retired orthopedic surgeon-turned, residential real estate entrepreneur who has had over 10 years of investing experience in buying, selling, renovating, leasing, and managing over 1 million dollars of Houston real estate over the past 10 years.  Dr. Loo focuses on the acquisition, renovation, and leasing of condominium units for professional clientele.  In addition to his turnkey real estate investment business, Dr. Loo's other non-medical activities include telemedicine, cryptocurrency investing, and professional speaking-writing.  Dr. Loo earned his MD-PhD from the medical scientist training program through the joint Baylor College of Medicine/ Rice University Biomedical Engineering Department. Dr. Loo is a SEAK alumnus.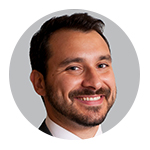 David J. Lucier, MD, MBA, MPH, CPPS is the Director of Quality Improvement and Patient Safety for Hospital Medicine at Massachusetts General Hospital in Boston, and is a practicing Hospitalist.  His current interests in quality improvement and patient safety revolve around transitions of care, readmission prevention, care coordination, standardizing non-clinical processes of care, improving patient experience, and clinician burnout.  Dr. Lucier earned his BA in Economics at Wesleyan University, MD and MBA from Tufts, and his MPH from Harvard.  He completed Internal Medicine residency at Beth Israel Deaconess Medical Center in Boston and the Harvard Fellowship in Patient Safety and Quality.  Dr. Lucier is on the faculty of Harvard Medical School.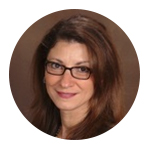 Heidi George Moawad, MD is a neurologist and the author of the book Careers Beyond Clinical Medicine (Oxford University Press, 2012). She frequently presents on the topic of Non-Clinical Careers. Dr. Moawad's non-clinical experience includes medical writing, teaching appointments, pharmaceutical consulting, utilization review, and grant reviewing. She received her BA and MD degrees from Case Western Reserve and resides in Ohio.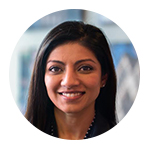 Kirti Patel, MD has worked with a number of startups in different roles: as medical advisor to Confi (women's health education), as consultant for Commense (a PureTech Health company developing microbiome therapies for early childhood), and as a clinical researcher for Renovia (med device company developing therapies for pelvic floor health). She is currently an advisor/angel to Nutrimedy, a telenutrition platform connecting patients to registered dietitians. Dr. Patel is part of the Golden Seeds angel network, Capital W, & the Chloe Capital Accelerator, all of which aim to increase venture funding for women founders. Dr. Patel is an OB/GYN who still practices part time through locum tenens.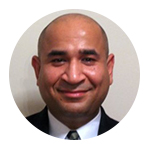 Saif S. Rathore, MD, PhD, MPH is Medical Director of Pharmaceutical and Medical Products with McKinsey & Company. His previous consulting experience includes being Chief Medical Officer and co-founder of the boutique healthcare consulting firm Medicus Economics where he utilized his expertise in the analysis of large data sets (e.g clinical trials, registries, EMR, claims, pricing data, etc.). Dr. Rathore trained in internal medicine at Massachusetts General Hospital, was previously on the faculty at Yale School of Medicine, and started his consulting career 20 years ago. He earned his MD and PhD from Yale, his MPH from UNC Chapel Hill, and his BA from Cornell.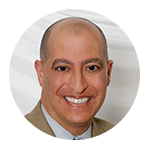 Ruben J. Rucoba, MD has over eight years of experience as a medical writer and editor and has worked on a large variety of projects. In addition to his writing and editing, Dr. Rucoba maintains a clinical practice in pediatrics and is on the faculty of Northwestern University Feinberg School of Medicine. Dr. Rucoba has appeared as a media spokesman on multiple television stations. He received his BA from Loyola University Chicago and his MD from University of California, San Francisco School of Medicine.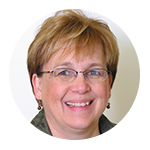 Marijo Snyder, MD is Vice President, Medical Staff Development and Clinical Engagement for Bronson Healthcare Group – a health system with 8,800 employee which serves patients and families throughout southwest Michigan and northern Indiana. Dr. Snyder's previous administrative roles include Vice-President, System Quality and Medical Staff Development and Medical Director, Physician Development. She is also the Board Chair for CentraCare, a PACE organization serving frail elderly adults and serves on the board of the West Michigan Cancer Center. Before transitioning to her Leadership roles Dr. Snyder practiced OB/GYN. She is a graduate of Calvin College (BS) and Wayne State University School of Medicine (MD).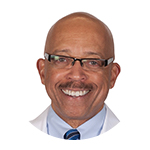 Prentiss Taylor, Jr., MD, FACP is an experienced telemedicine clinician who has broad knowledge of opportunities in this area – having organized regional telemedicine conferences featuring the major players in this field. Dr. Taylor is Board Certified in Internal Medicine and General Preventive Medicine. He earned his AB from Harvard and his MD from Harvard Medical School. In addition to his telemedicine and other clinical work, Dr. Taylor has vast non-clinical medical director experience in the health insurance, disability insurance and ACO fields. Dr. Taylor is a highly experienced public speaker.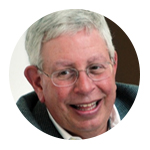 Michael Trigg, MD has enjoyed a long and distinguished career in industry. His roles include Oncology Scientific Advisor at Bristol-Myers Squibb and Executive Medical Director, Oncology for Merck. Dr. Trigg currently serves as Chief Medical Officer for Adaptive Page Therapeutics and President and Director of MET Development, LLC. Dr. Trigg is a pediatric oncologist who was a tenured professor at 3 different university academic medical centers over a 30+ year period of time and directed stem cell transplant programs and stem cell processing laboratories before joining industry.