Conference Mentors
You will find our faculty very giving of their time and very willing to answer your individual questions after their presentations, at the networking functions and when not presenting. To increase your networking experience and increase one-on-one attention, we have also assembled a team of mentors to be available to talk one-on-one with the attendees (at no additional charge).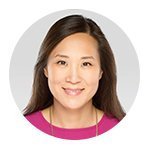 Jessica Lee Amorosino, MD, FAAP is a Board Certified Pediatrician who is the Co-Founder of MetTrimMD Beverly on Boston's North Shore, a physician directed weight loss program. More information about her career can be found at jessleeMDboston.com. Dr. Amorosino is a SEAK alumna.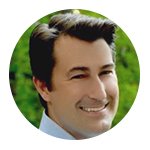 Ryan Bayley, MD is a successful physician coach. His practice (ryanbayleyMD.com) focuses on burnout resilience, career transition, and leadership and serves both individual physicians (and non-physicians) and institutions. Dr. Bayley is a SEAK alumnus.
David Best, MD, MBA is the CEO and Co-Founder of the MDea family of companies, including BESTMSLs (BESTMSLs.com), a contract medical science liaison organization, The Doctor's Channel (TheDoctorsChannel.com), the world's largest short form video site for doctors including CME, The Almost Doctor's Channel (TheAlmostDoctorsChannel.com) for premeds, med students, residents and fellows, MDea (MDeaNY.com) a medical communications agency and Dr. Cruiter (DrCruiter.com) a physician placement service.
Joe Bormel, MD, MPH has served in many roles in the medical IT field including Vice-President, Medical Informatics at Healthline Networks, Medical Officer in the Office of the National Coordinator for Health IT at The US Department of Health and Human Service, Vice-President at QuadraMed, and Chief Architect, Medical Management at Cerner Corporation. Dr. Bormel currently serves as the Principal of the consulting firm JIBB Enterprises, LLC.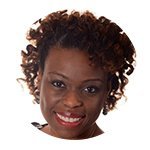 Stephanie Brown, MD is a coach who specialized in assisting professional women and physicians who feel there is something more for them in life. Dr. Brown is family physician with over 20 years' experience and a SEAK alumna.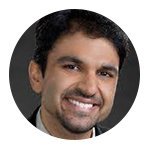 Savi Chadha, MD, MPH is regional medical manager and medical science liaison with Tardis Medical Consultancy.  He received his BA in marketing from Loyola University, MPH from Benedictine University, and MD from St. James School of Medicine.  Dr. Chadha is a member of the Medical Science Liaison Society and is a SEAK alumnus.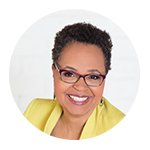 Lynette Charity, MD is an award-winning motivational/inspirational speaker. Dr. Charity has presented nationally and internationally. She is an anesthesiologist and SEAK alumna.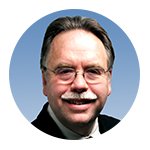 Robert J. Cooper, MD, FACE, FACP is very active in non-clinical pursuits including knowledge company consulting, file review consulting, and expert witnessing. He is Boarded in both endocrinology and internal medicine and is a SEAK alumnus.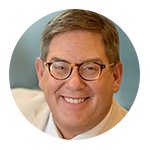 Tom Davis, MD is the Founder and Principal of Tom Davis Consulting, where he focuses on constructing and re-constructing value-based, risk-sharing insurance contracts, clinician relationships and care delivery systems so remarkable organizations and clinicians can focus on delivering excellent, sustainable healthcare in service to their patients, and in service to themselves. Dr. Davis is a SEAK alumnus. Dr. Davis also practices tele-medicine and serves as a Hospice Medical Director.
Judy L. Finney, MD, FACC has been an Associate Medical Director with Allstate Financial in Chicago since 2012 where her responsibilities mainly involve life insurance underwriting. Dr. Finney is Board Certified in Internal Medicine, Cardiology, and Interventional Cardiology.
Heather Fork, MD, CPCC, is an ICF certified coach and founder of The Doctor's Crossing.  She has helped hundreds of physicians find greater fulfillment and meaning in their personal and professional lives.   Through her personalized coaching process, she works with physicians to determine their best career fit, whether this is reinvigorating practice, combining clinical and non-clinical interests, or making a full transition into a non-clinical career.
Heidi George Moawad, MD is a neurologist and the author of the book Careers Beyond Clinical Medicine (Oxford University Press, 2012). Dr. Moawad's non-clinical experience includes medical writing, teaching, pharmaceutical consulting, utilization review, and grant reviewing.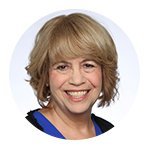 Prudence L. Gourguechon, MD is a psychiatrist who serves as a consultant to business leaders, professionals, investors, entrepreneurs and political campaigns (see www.invantageadvising.com) on the psychology of business including navigating critical transitions, leadership development, and optimizing business relationships. She has appeared in The Wall Street Journal, New York Times, New Yorker, LA Times, Forbes, and The Atlantic among many media outlets. Dr. Gourguechon is a SEAK alumna.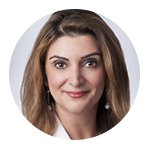 Ati Hakimi, MD, MBA is an alternate medical director for Grifols Plasmapharesis clinics and a collaborating physician for Onsite Innovations, providing smarter occupational healthcare services to large organizations.  Prior to transitioning, Dr. Hakimi served as a Co-Medical Director for a Post Acute Rehab Center in Nevada. Dr. Hakimi is a SEAK alumna.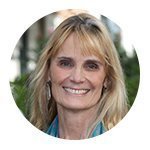 Jacqueline Huntly MD, MPH is a career and life coach who works with physicians who are looking to bring energy, purpose, passion, and joy into all domains of their career and life. She brings warmth, enthusiasm and total dedication to helping her clients discover exciting and innovative ways to create lives that fulfill and inspire them, both professionally and personally.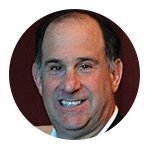 Daniel J. Isaacman, MD, FAAP has vast experience in Pharma including Global Lead for Pediatric Research, Pediatric Center of Excellence for IQVIA (formerly Quintiles), Senior Director, Global Therapeutic Area Leader Infectious Disease, Vaccines and Pediatrics for Parexel, Vice President, Clinical Development for Infacare, Director of Vaccine Clinical Research for Merck, and Director/Senior Director, Vaccines, for Wyeth. Dr. Isaacman practiced clinically as a pediatric emergency medicine physician.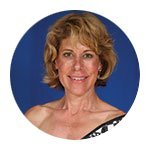 Lisa S. Jenks, MD is the owner and Medical Director of Genesis MedSpa in Colorado Springs, Colorado, which she founded in 2007. Genesis MedSpa has won numerous awards and been named a Colorado top 100 woman-owned business.
Julia Pewitt Kinder, D.O. is a national speaker, best-selling author, physician career consultant, fitness expert, and mom (Ella has Down syndrome and inspired Dr. Kinder's career transition). Visit www.juliakinder.com and www.physiciancareeropportunities.com for more information.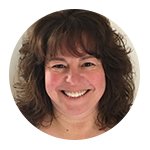 Sharon Kuhn, MD is a full time work from home Medical Director with MRIoA, an Independent Review Organization. Her current responsibility is supporting retrospective reviews for Blue Cross Blue Shield. Dr. Kuhn is Board Certified in Pediatrics and is a SEAK alumna.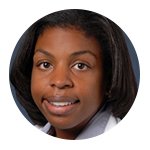 Charmian Lewis, MD has broad knowledge of opportunities in Healthcare IT. She currently serves as a home based Clinical Content Editor for Allscripts. Dr. Lewis is a SEAK alumna.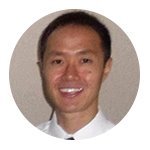 Christopher H. Loo, MD, PhD is a retired physician-turned residential real estate entrepreneur, author, and invited global speaker.  He received his MD-PhD from the Baylor College of Medicine/Rice University, and has successfully built multiple streams of income using real estate.  Dr. Loo is the author of "How I Quit My Lucrative Medical Career and Achieved Financial Freedom Using Real Estate".  He is currently expanding his business career into professional writing, creating an online executive coaching program, and investing in emerging blockchain technologies.  Dr. Loo is a SEAK alumnus.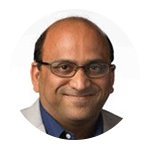 Sanjiv Modi, MD is a practicing Board Certified hematologist/oncologist whose non-clinical activities include Independent Medical Examinations (IMEs), Disability Reviews, Utilization Reviews, and Expert Witnessing.
Peter S. Moskowitz, MD, Executive Director of the Center for Professional & Personal Renewal, is a certified and nationally-recognized career transition and life coach for physicians, author, keynote lecturer, and workshop facilitator. His new book, "The Three Stages of a Physician's Career: Navigating from Training to Beyond Retirement" is a top seller. Dr. Moskowitz is also Clinical Professor of Radiology, Emeritus, at Stanford University School of Medicine. Learn more at: www.cppr.com.
Michelle Mudge-Riley DO, MHA, RD has spent the past 10+ years mentoring and coaching other doctors in their career strategy and helping physicians with all aspects of a non-clinical transition.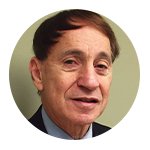 Philip E. Newman, MD is a Clinical Associate Professor of Medicine at the University of California – Irvine, where he teaches cardiology fellows. He also maintains a successful expert witness practice. Prior to his teaching career Dr. Newman practiced clinical medicine as an interventional cardiologist. Dr. Newman is a SEAK alumnus.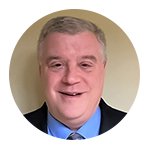 Scott M. Sadel, MD, FASE has been a Cardiac Anesthesiologist for 25 years and recently transitioned to the Pharmaceutical Industry. He now serves as Director – Safety Surveillance Physician – Global Medical Organization – Immunology, Cardiovascular/Metabolism, and Device for Janssen, Inc. Dr. Sadel is a SEAK alumnus.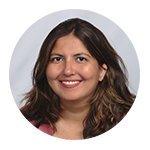 Jawaria Suhail, MD is Board Certified Family Medicine physician who is currently employed as a home based Associate Medical Director for Evicore. Dr. Suhail is a SEAK alumna.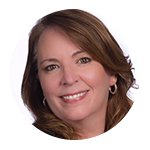 Christine Sullivan, MD has been a full time employed Physician Consultant with the disability insurer and Fortune 500 Company Unum since 2016. She currently works from home 2/3 days a week.  Prior to transitioning, Dr. Sullivan served as a Primary  Care Physician and Medical Director at an outpatient Family Medicine Practice in Kennebunk, Maine.  Dr. Sullivan is Board Certified in Family Medicine.  She earned her undergraduate degree at The College of the Holy Cross and her Medical Degree at The University of Pittsburgh.  Dr. Sullivan is also a successful real estate investor who, with her husband, owns multiple rental properties.  Additionally, Dr. Sullivan has experience in network marketing and mentoring new entrepreneurs in the field.  Dr Sullivan is a graduate of the Maine Physician Leadership Program which seeks to develop management and advocacy skills in physicians.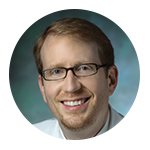 Todd Templeman, MD is an Emergency Physician, Clinical Decision Unit (CDU) Medical Director, who also serves part time as a legal consultant and expert witness.
Michael Trigg, MD has enjoyed a long and distinguished career in industry. His roles include Oncology Scientific Advisor at Bristol-Myers Squibb and Executive Medical Director, Oncology for Merck. (Mentoring Saturday only)
Charlotte Weeks, NCRW, CPRW is a dual-certified professional resume writer and executive career coach. She is the CEO of Weeks Career Services, Inc. and the past president of The National Resume Writers' Association. For more information, visit www.weekscareerservices.com.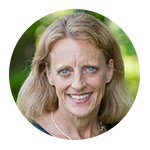 Sue Zimmermann, MD is an orthopedic surgeon whose non-clinical activities include teaching at a physician assistant school and writing and editing for a test preparation company. Dr. Zimmerman is a SEAK alumna.