Conference Mentors
You will find our faculty very giving of their time and very willing to answer your individual questions after their presentations, at the networking functions and when not presenting. To increase your networking experience and increase one-on-one attention, we have also assembled a team of mentors to be available to talk one-on-one with the attendees (at no additional charge). 
Deborah Appleyard, MD is an orthopedic spine surgeon, SEAK alumna and mother of 4 children. Dr. Appleyard's non-clinical experience includes working in the medical device field for Johnson & Johnson, assisting with preauthorizations for a third-party administrator, and owning and managing residential real estate rental properties.
Ankush Bansal, MD is a hospitalist and SEAK alumnus with experience performing file reviews for multiple referral sources, serving as an expert witness, working locum tenens and working direct to consumer telemedicine for multiple services.
Ryan Bayley, MD is a successful physician coach. His company, Bayley Coaching Solutions (solvingcareers.com), focuses on helping physicians find joy again through career change, including transitions to non-clinical opportunities. More recently, his company has expanded its focus to also work with physicians specifically on the transition into coaching and building successful coaching practices. Dr. Bayley is a SEAK alumnus.
Joe Bormel, MD, MPH is an internist who has broad experience in the healthcare IT/informatics field including industry, regulatory policy, public health and independent consulting.
Robert Brown, MD is a radiologist and SEAK alumnus who has successfully rebooted his clinical practice such that he has ample time and energy to write, blog, teach and appear on television. He would love to help his mentees get control of their lives and find perspective and joy.
Stephanie Brown, MD is a coach who specialized in assisting professional women and physicians who feel there is something more for them in life. Dr. Brown is a family physician with over 20 years' experience and a SEAK alumna.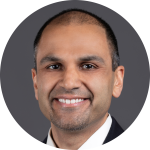 Savi Chadha, MD, MPH is a senior regional medical manager and medical science liaison with Supernus Pharmaceuticals, Inc. He received his MD from St. James School of Medicine. Dr. Chadha is a SEAK alumnus.
M. Kwan Chan-House, MD, FAAP, CPC is a pediatrician and SEAK alumna who has experience with part-time contract utilization review, full time employed UM for Excellus BCBS, and most recently, in remote positions developing health insurance coverage criteria for both public and private medical insurance.
Michael DePietro, MD is the Chief Medical Officer for Airway Therapeutics, and Previously served as Respiratory Therapeutic Area Head Global Medical Affairs for Teva Pharmaceuticals and as a Senior Medical Director – US medical Affairs Respiratory for AstraZeneca. Dr. DePietro is a very experienced pulmonary critical care physician with approximately 20 years of clinical practice experience including roles as ICU director, clinical investigator and medical educator.
M
orayo Fakiya, MD, CPHQ, CPPS, CLSSBB is an internist and obesity medicine physician with significant non-clinical experience in patient safety and quality improvement. She is the CEO of ORET Healthcare Enterprise which provides mentoring, coaching, and wellness support to physicians. She is a SEAK alumna.
Judy L. Finney, MD, FACC has been an Associate Medical Director with Allstate Financial in Chicago since 2012 where her responsibilities mainly involve life insurance underwriting. Dr. Finney is Board Certified in Internal Medicine, Cardiology, and Interventional Cardiology.
Glenda E Flemister, MD, FACP, FCCP has extensive experience in the health insurance field, including over 10 years as a Medical Director with Aetna, and currently serves as a consultant and expert witness. She is a SEAK alumna.
John Golberg, MD is an orthopedic surgeon who retired from surgery in 2015 but maintains a part-time clinical practice and has developed a busy consulting business in the area of IMEs, utilization review and medical-legal file reviews. Dr. Golberg is a SEAK alumnus.
Richard Hahn, MD FACC FACP FCCP is an internist and cardiologist and a SEAK alumnus. Dr. Hahn's non-clinical pursuits include expert witness work as a causation expert and in the medical malpractice arena; social security disability consultant/reviewer; instructor on the local medical campus; and ABIM cardiology test question consultant.
Carrie Holland, MD is a health and fitness coach who is the founder of mywhyfitness.net. She is a certified personal trainer who works with busy professionals, parents, and high achievers on diet, exercise and wellness. She is a SEAK alumna.
Connie Innis, MD is a board-certified radiologist and SEAK alumna. Dr. Innis' non-clinical experience includes serving as a physician reviewer for Lumetra, working for 3+ years for a startup which facilitated patients receiving 2nd opinions, and working for 3M HIS as a clinical transformation physician. Dr. Innis is currently developing a 1:1 clinician mentor & medical consultation practice.
Lisa S. Jenks, MD is the owner and Medical Director of Genesis MedSpa in Colorado Springs, Colorado, which she founded in 2007. Genesis MedSpa has won numerous awards and been named a Colorado top 100 woman-owned business.
Julia Pewitt Kinder, D.O. is a physician career consultant who specializes in working with fellow physicians to teach the exact steps to find a new career (www.physiciancareeropportunities.com). She is a SEAK alumna, and three-time SEAK keynote speaker. She is board-certified in family medicine and serves as medical director for a national health plan.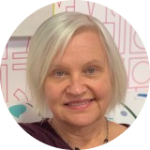 Laura McKain, MD has enjoyed an extremely successful non-clinical career since transitioning from her OB/Gyn clinical work.  She spent 8 years at the CRO PPD where she started as a medical monitor/safety physician and was later promoted to senior medical director where she built and led a global team of safety physicians.  Later, Dr. McKain served as a senior medical director with Myovant Sciences.  Dr. McKain currently serves as a Pharma/Biotech consultant and as an OB/GYN volunteer at the Kirk Kerkorian School of Medicine at UNLV.  Dr. McKain is a thought leader on non-clinical and alternative careers for physicians and is the founder and moderator of the highly-acclaimed Physician Nonclinical Career Hunter Facebook Group.
Elizabeth McMurtry, DO, FACEP is an emergency medicine physician with experience in teaching and educational administration. She is a SEAK alumna.
Peter S. Moskowitz, MD, Executive Director of the Center for Professional & Personal Renewal (www.cppr.com), is a certified, nationally-recognized career transition and life coach for physicians, author, keynote lecturer, and workshop facilitator. His book, "The Three Stages of a Physician's Career: Navigating from Training to Beyond Retirement" is a top seller. Dr. Moskowitz is Clinical Professor of Radiology, Emeritus, at Stanford University School of Medicine and a SEAK alumnus.
Philip E. Newman, MD is a Clinical Associate Professor of Medicine at the University of California – Irvine, where he teaches cardiology fellows. He also maintains a successful expert witness practice. Prior to his teaching career Dr. Newman practiced clinical medicine as an interventional cardiologist. Dr. Newman is a SEAK alumnus.
Robert Nordness, MD, MPH is a highly experienced pharma physician who has held diverse roles in various-sized companies such as Alexion, Boehringer Ingelheim, and Pfizer. Dr. Nordness is Triple-Board Certified (Emergency Medicine, Occupational Medicine, and Undersea and Hyperbaric Medicine).
Shelley Overholt-Thiesen, MD is a 2017 SEAK alumna who began her non-clinical career as a Medical Director at Aledade in 2018. Aledade helps physicians provide timely and high-quality care at lower costs through the structure of Accountable Care Organizations (ACOs). Shelley is now the VP of Savings Initiatives, impacting >1000 independent primary care practices in 37 states in 2022. Aledade has remote work openings for primary care physicians (FP, IM) as medical directors, and other non-clinical physician career opportunities for those with strong business backgrounds.
Steven W. Parkes, MD, MBA, MPH, PCC is the President and Founder of the Clinician Coaching Institute, LLC (www.cliniciancoachinginstitute.com), where he specializes in coaching physicians in career transformation and leadership development. He is a SEAK alumnus.
J. Bruce Robertson, MD, FACS, CPE, AME is a urologist and SEAK alumnus whose non-clinical experience includes utilization review, disability review, being the founder, CEO, and chairman of a 2,000-member health insurance trust, life care planning, and aviation medical examinations (AMEs).
Stanley Sack, MD is a recently retired pediatrician who now works as a freelance medical writer with experience in CME, blogging, and web content marketing. Dr. Sack is a SEAK alumnus.
Karyn L. Tapley, MD, MBA is an OB/GYN and SEAK alumnus whose non-clinical experience includes locum tenens, running a successful and growing medical spa, real estate, financial planning, serving as a yacht broker, and coaching physicians on the steps they can take to obtain personal and financial freedom, even if they have student loan debt or other challenges.
Jonathan Terry, DO, ABIHM, IFMCP is an employed and private practice psychiatrist whose non-clinical pursuits include expert witnessing, teaching at multiple medical schools, authoring children's books, and consulting with non-profits and other physicians seeking to start or improve their private practices. Dr. Terry is a SEAK alumnus.
David Yeh, MD is a nuclear physician (still practices part time), investment professional and the author of the book "The Busy Doctor's Investment Guide." His Wealthy Doctor Institute, LLC, (www.wealthydoctorinstitute.com) is a registered investment advisor. Dr. Yeh also manages the Praetorian Archimedes, LP hedge fund for qualified investors. Dr. Yeh is a SEAK alumnus.