Conference Mentors
You will find our faculty very giving of their time and very willing to answer your individual questions after their presentations, at the networking functions and when not presenting. To increase your networking experience and increase one-on-one attention, we have also assembled a team of mentors to be available to talk one-on-one with the attendees (at no additional charge).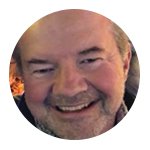 Brett Alberty, MD is a fellowship trained vascular surgeon who works on disability determinations as a full time employee of the Social Security Administration. (The SSA also offers contract work). In addition, Dr. Alberty conducts medical necessity chart reviews for the Arkansas Foundation for Medical Care. Dr. Alberty is a SEAK alumus.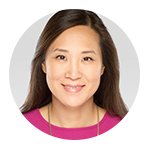 Jessica Lee Amorosino, MD, FAAP, DipABLM is the Co-Founder of MetTrimMD Beverly, a physician directed weight loss program and assists other physicians looking to start weight loss programs in their offices and communities. See www.jessleeMDboston.com. Dr. Amorosino is a SEAK alumna.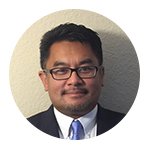 David Amos, MD is a family medicine/internal medicine physician whose non-clinical experience includes owning and operating a Japanese restaurant for 9 years and performing thousands of veteran's evaluations. Dr. Amos served in the Marine Corps Infantry and is a 2016 SEAK alumnus.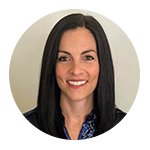 Mandy Armitage, MD is a successful medical writer who has experience both as a freelancer and as a full time employed writer. She currently serves as Director of Medical Content at Doximity and also is a consultant for aspiring physician freelance writers.
Kristie Baisden, DO is a Medical Officer with the Food and Drug Administration and SEAK alumna. Prior to her transition, Dr. Baisden practiced OB/GYN.
Ankush Bansal, MD is a hospitalist and SEAK alumnus with experience performing file reviews for multiple referral sources, serving as an expert witness, working locum tenens and working direct to consumer telemedicine for multiple services.
Ryan Bayley, MD is a successful physician coach. His practice (www.ryanbayleyMD.com) focuses on burnout resilience, career transition, and leadership and serves both individual physicians (and non-physicians) and institutions. Dr. Bayley is a SEAK alumnus.
David Best, MD, MBA is the CEO and Co-Founder of the MDea family of companies, including BESTMSLs (BESTMSLs.com), a contract medical science liaison organization, The Doctor's Channel (TheDoctorsChannel.com), the world's largest short form video site for doctors including CME, The Almost Doctor's Channel (TheAlmostDoctorsChannel.com) for premeds, med students, residents and fellows, MDea (MDeaNY.com) a medical communications agency and Dr. Cruiter (DrCruiter.com) a physician placement service.
Joe Bormel, MD, MPH is an internist who has broad experience in the healthcare /IT informatics field including industry, regulatory policy, public health and independent consulting.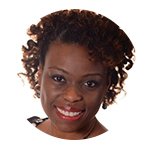 Stephanie Brown, MD is a coach who specialized in assisting professional women and physicians who feel there is something more for them in life. Dr. Brown is a family physician with over 20 years' experience and a SEAK alumna.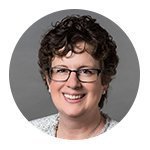 Jocelyn F. Caple, MD, MBA is the CEO of Frisbie Memorial Hospital in Rochester, New Hampshire, an independent community hospital. She is a board certified pathologist and SEAK alumna.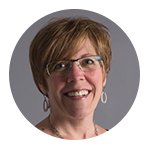 Dana C. Carpenter, MD is Senior Vice President, Director of Medical & Scientific Affairs of CDM New York, a leading healthcare advertising and medical communications agency. Prior to transitioning, Dr. Carpenter was the lead physician and medical director in a thriving OB/GYN practice for nearly 10 years as well as a speaker, author and healthcare consultant.
Savi Chadha, MD, MPH is regional medical manager and medical science liaison with Tardis Medical Consultancy. He received his MD from St. James School of Medicine. Dr. Chadha is a SEAK alumnus.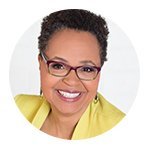 Lynette Charity, MD is an award-winning motivational/inspirational speaker. Dr. Charity has presented nationally and internationally. She is an anesthesiologist and SEAK alumna.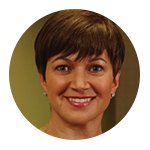 Melissa Chudnow, MD is a board certified pediatrician and allergist who is a full time home based medical director for MRIoA, a leading Independent Review Organization. She has experience as well in telemedicine, part time (contractor) utilization review, and locum tenens. Dr. Chudnow is a SEAK alumnus.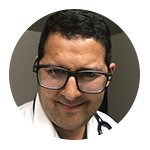 Gerald Daneshvar, MD practices Urgent Care medicine in Michigan and is also a Lab Director for two Plasma companies. Directing a Laboratory is a growing field that does not require Board certification and gives experience in Patient safety and Regulatory affairs. Dr.Daneshvar is a SEAK Alumnus.
Tom Davis, MD FAAFP is a Board Certified Family Practice physician and a SEAK alumnus. Dr. Davis has vast non-clinical experience including www.thrivetoleadmd.com to health care providers on risk sharing/value contracts, consulting to venture capital firms, expert witnessing, tele-medicine, and Hospice Medical Director.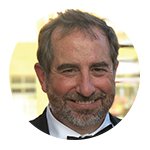 Brett Fink, MD is an Orthopedic Surgeon (Foot and Ankle Fellowship Trained) who currently works from home fulltime for United Healthcare doing preauthorizations and teaches one day per week in a hospital podiatry residency department. His previous non-clinical experience includes performing preauthorizations and disability reviews on a contract/hourly basis and earning his MBA. Dr. Fink is a SEAK alumnus.
Judy L. Finney, MD, FACC has been an Associate Medical Director with Allstate Financial in Chicago since 2012 where her responsibilities mainly involve life insurance underwriting. Dr. Finney is Board Certified in Internal Medicine, Cardiology, and Interventional Cardiology.
Heather Fork, MD, CPCC is an ICF certified coach and blogger. In the past 10 years through her company, The Doctor's Crossing (www.doctorscrossing.com), she has helped hundreds of physicians find great career satisfaction and happiness in both clinical and non-clinical careers.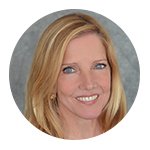 Kitty Gordon, MD is a (home-based) Medical Strategy Lead and Ophthalmology Center of Excellence Co-Chair at IQVIA (formerly Quintiles), one of the World's largest Contract Research Organizations. She is a 2017 SEAK alumnus.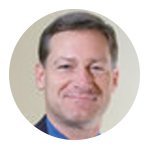 Richard Hahn, MD, FACC FACP FCCP is an internist and cardiologist and a SEAK alumnus. Dr. Hahn's non-clinical pursuits include expert witness and case reviewer for law firms, insurance companies, and Social Security Disability, as well as some intermediaries.
Jacqueline Huntly MD, MPH is a career and life coach (http://thrivetoleadmd.com) who works with physicians who are looking to bring energy, purpose, passion, and joy into all domains of their career and life.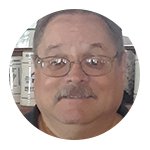 James E. Hurley, II MD FACS retired from practice as a general and thoracic surgeon as a result of disability after three back surgeries. Currently, Dr. Hurley teaches nursing students (anatomy & physiology and labs) part time at Wilson College. Dr. Hurley is a SEAK alumnus.
Lisa S. Jenks, MD is the owner and Medical Director of Genesis MedSpa in Colorado Springs, Colorado, which she founded in 2007. Genesis MedSpa has won numerous awards and been named a Colorado top 100 woman-owned business.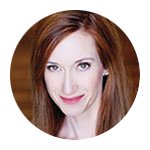 Julia Pewitt Kinder, DO is a physician career consultant, medical director for a national health plan, and two-time SEAK keynote speaker (www.physiciancareeropportunities.com). She is board-certified in family medicine and practices hospice part-time.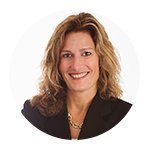 Julie Landrio, MD is a board certified internist and SEAK alumna who currently practices as a hospice physician.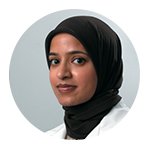 Zaiba Malik, M.D. is a practicing ophthalmologist who has experience teaching pre-med undergraduates specifically global health, being a STEAM educational advisor/teacher for K-12, and being a mock oral board examiner. Dr. Malik is a SEAK alumnus.
Peter S. Moskowitz, MD, Executive Director of the Center for Professional & Personal Renewal (www.cppr.com), is a certified, nationally-recognized career transition and life coach for physicians, author, keynote lecturer, and workshop facilitator. His new book, "The Three Stages of a Physician's Career: Navigating from Training to Beyond Retirement" is a top seller. Dr. Moskowitz is Clinical Professor of Radiology, Emeritus, at Stanford University School of Medicine.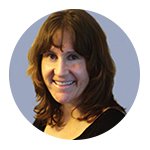 Michelle Mudge-Riley DO, MHA, RD has spent the past 10+ years mentoring and coaching other doctors in their career strategy and helping physicians with all aspects of a non-clinical transition (www.phphysicians.com).
Philip E. Newman, MD is a Clinical Associate Professor of Medicine at the University of California – Irvine, where he teaches cardiology fellows. He also maintains a successful expert witness practice. Prior to his teaching career Dr. Newman practiced clinical medicine as an interventional cardiologist. Dr. Newman is a SEAK alumnus.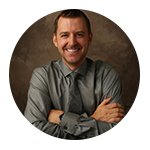 Steven W. Parkes, MD, MBA, MPH, FACEP is the President and Founder of the Clinician Coaching Institute, LLC (www.cliniciancoachinginstitute.com), where he specializes in coaching physicians dealing with burnout, and physicians running or starting their own business. He is a SEAK alumnus.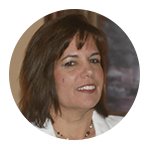 Alice Rupp, DO is an internist and SEAK alumna employed with AIM Specialty Health as a senior physician reviewer in utilization management as well as a physician trainer for the job. She is also a National Faculty Member for the National Board of Osteopathic Medical Examiners for COMLEX-USA item development for physician licensure writing examination questions, checking references and analyzing statistics for question validation.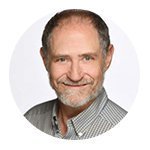 Stanley Sack, MD is a recently retired pediatrician who now works as a freelance medical writer with experience in CME, blogging, and web content marketing. Dr. Sack is a SEAK alumnus.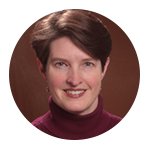 Mary E. Schultheis, MD is a colon and rectal surgeon and SEAK alumnus. Her non-clinical experience is as a full time, home based medical director with United Healthcare and first a part time, then a full time, physician advisor with R1RCM.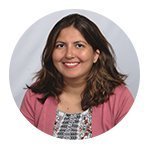 Jawaria Suhail, MD is a Board Certified Family Medicine physician who is currently employed as a home based Associate Medical Director performing utilization reviews for Evicore. Dr. Suhail is a SEAK alumna.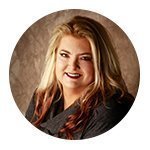 Karyn L. Tapley, MD is an OB/GYN and SEAK alumnus whose non-clinical experience includes locum tenens, running a successful and growing medical spa (Sound Women's Health & Aesthetics), real estate, financial planning, and coaching physicians.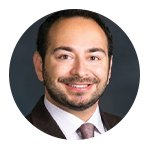 Jonathan Terry, DO, ABIHM, IFMCP is an employed and private practice psychiatrist whose non-clinical pursuits include expert witnessing, teaching at multiple medical schools, authoring children's books, and consulting with non-profits and other physicians seeking to start or improve their private practices. Dr. Terry is a SEAK alumnus.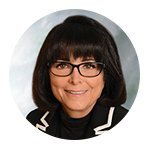 Cynthia Vona DDS, MD is a recently retired occupational health executive whose final position was Executive Medical Director for a Fortune 500 Company where she was responsible for the health and wellness of over 11,000 employees. Currently Dr. Vona consults for a physician advisory company, TPA's, and a law firm. She performs file reviews and renders expert opinions concerning disability, and causality for workers' compensation and PIP claims. She is a SEAK alumna.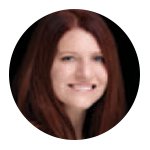 Charlotte Weeks, NCRW, CPRW is a dual-certified professional resume writer and executive career coach. She is the CEO of Weeks Career Services, Inc. (www.weekscareerservices.com) and the past president of The National Resume Writers' Association.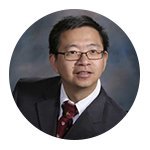 David Yeh, MD is a nuclear physician (still practices part time), investment professional and the author of the book "The Busy Doctor's Investment Guide." His Wealthy Doctor Institute, LLC, (www.wealthydoctorinstitute.com) is a registered investment advisor. Dr. Yeh also manages the Praetorian Archimedes, LP hedge fund for qualified investors. Dr. Yeh is a SEAK alumnus.