Conference Mentors
You will find our faculty very giving of their time and very willing to answer your individual questions after their presentations, at the networking functions and when not presenting. To increase your networking experience and increase one-on-one attention, we have also assembled a team of mentors to be available to talk one-on-one with the attendees (at no additional charge).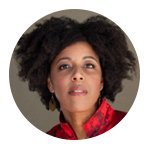 Eki Abrams, MD is a board certified internist who currently practices telemedicine and serves as a locum tenens physician while she raises her family and pursues her other professional interests of music and writing. (see  www.ekishola.com). She comes from a family of musicians, has been performing nearly her whole life, and  recently released her jazz/jazz soul album Final Beginning.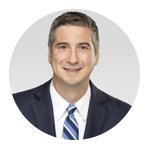 Mark Amorosino, MD is a Board Certified Gastroenterologist who runs (along with his wife Jessica Amorosino, MD) the weight loss practice MetTrimMD Beverly on Boston's North Shore. He has a full time Gastroenterology practice on Boston's  North Shore and is an active physician leader, having served on several committees and Boards for his local hospital over  the years.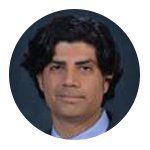 Rishi Anand, MD is Director, Electrophysiology Laboratory at Holy Cross Hospital in Fort Lauderdale, Florida. Dr. Anand also serves as a medical legal consultant/expert witness and is a successful real estate investor. He is a SEAK alumnus.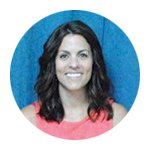 Mandy Armitage, MD is a successful medical writer who has experience both as a freelancer and as a full time employed writer. She currently serves as a Clinical Content Medical Writer for HealthLoop. Prior to transitioning to medical writing, Dr. Armitage practiced non-surgical sports medicine.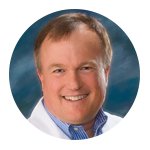 Rich Berning, MD is a full time medical director with Athem in Albany, NY. Prior to transitioning, Dr. Berning practiced pediatric cardiology clinically for 20 years. Dr. Berning is a SEAK alumnus.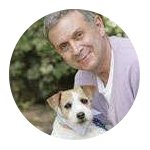 David Best, MD, MBA is the CEO and Co-Founder of the MDea family of companies, including BESTMSLs (BESTMSLs.com), a contract medical science liaison organization, The Doctor's Channel (TheDoctorsChannel.com), the world's largest short form video site for doctors including CME, The Almost Doctor's Channel (TheAlmostDoctorsChannel.com) for premeds, med students, residents and fellows, MDea (MDeaNY.com) a medical communications agency and Dr. Cruiter (DrCruiter.com) a physician placement service.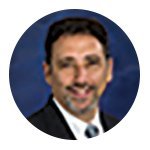 Joe Bormel, MD, MPH has served in many roles in the medical IT field including Vice-President, Medical Informatics at Healthline Networks, Medical Officer in the Office of the National Coordinator for Health IT at The US Department of Health and Human Service, Vice-President at QuadraMed, and Chief Architect, Medical Management at Cerner Corporation. Dr. Bormel currently serves as the Principal of the consulting firm JIBB Enterprises, LLC.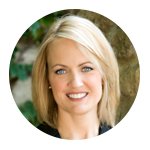 Gretchen M. Bosacker, MD is a senior executive in the life insurance industry. She is currently the Chief Medical Director for Securian Financial Group. Dr. Bosacker is Board Certified in both Family and Insurance Medicine, is a SEAK alumna, and a mother of five.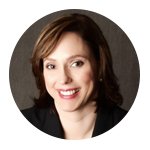 Sally Brooks, MD is a gastroenterologist from Dallas, Texas who has transitioned to a work from home coding and disability consulting practice and is now able to spend more time with her two amazing sons. She is an accomplished home cook and runs the blog thegourmetgastro.com.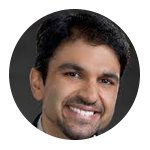 Savi Chadha, MD, MPH is a medical science liaison with Tardis Medical Consultancy and is based in Chicago. He received his BS in Marketing from Loyola and his MD from St. James School of Medicine. Dr. Chadha is a SEAK alumnus.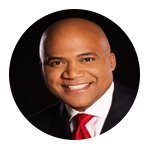 William Cooper, MD is a heart surgeon whose many non-clinical pursuits include speaking and media appearances. Dr. Cooper has appeared on the Steve Harvey show and in many other media.
C
ynthia Cuffie, MD, President of Aspire Educational Associates, is an ICF certified executive coach with over 25 years of pharmaceutical development experience. She focuses on leadership and career development.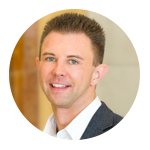 Kelly K. Curtis, MD is a home based (Phoenix, Arizona) Medical Director with the CRO INC Research (headquartered in Raleigh, NC). Previous to joining INC, Dr. Curtis practiced Hematology and Medical Oncology at the Mayo Clinic. He is a SEAK alumnus.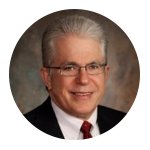 Gregg Davis, MD, MBA is Chief Medical Officer at Illinois Community Care Organization, LLC. This ACO is comprised of 25 rural hospitals. Dr. Davis is Board Certified in Family Medicine and maintains a part time clinical practice.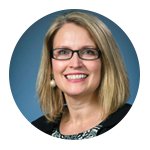 Tracy Eskra, MD, MBA, CPE is Vice President of Medical Affairs for Clinical Efficiency & Documentation at Vidant Medical Center. Prior to transitioning to medical administration, Dr. Eskra was a practicing internist. She is a SEAK alumna.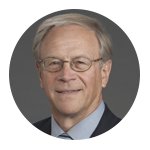 Joseph Estwanik, MD has successfully transitioned from his successful clinical orthopedics practice and now mainly performs IMEs. Dr. Estwanik is a U.S. News & World Report Top Doctor, regularly lectures internationally, has served as a ringside physician in over 10,000 bouts, and is a SEAK alumnus.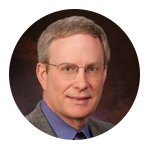 Cory S. Fawcett, MD, FACS, CHPC is an award winning author of "The Doctors Guide To" series, key note speaker, certified high performance coach, and owner of Prescription for Financial Success where he coaches physicians on living a great life, having a fulfilling career, controlling debt and becoming financially successful. Dr. Fawcett also provides insight and advice on how to find enjoyable part-time work after retirement.
Judy L. Finney, MD, FACC has been an Associate Medical Director with Allstate Financial in Chicago since 2012 where her responsibilities mainly involve underwriting life insurance. Prior to joining Allstate, Dr. Finney practiced interventional cardiology for more than 25 years in Arizona.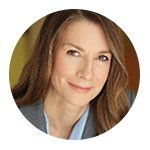 Heather Fork, MD, CPCC is owner and founder of the Doctor's Crossing. As a CTI certified coach, she works with physicians who are seeking to renew and reinvigorate their careers and avoid burnout.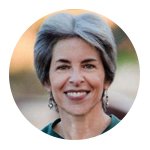 Helane Fronek, MD, CPCC, ACC is a professional coach who focuses on helping other physicians conquer burnout, become fully engaged in a life they want to be living, and love being a doctor again. She holds multiple coaching certifications including Certified Physician Development Coach, Certified Professional Co-Active Coach and Associate Certified Coach. Her clients gain a closer connection with themselves and what they truly desire, skills that enable them to participate fully and powerfully in their lives, and a career they find fulfilling and inspiring.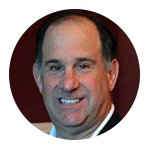 Daniel J. Isaacman, MD, FAAP is Senior Director, Global Therapeutic Area Leader Infectious Disease, Vaccines and Pediatrics for Parexel. Previously, he served as Vice President, Clinical Development for Infacare, Director of Vaccine Clinical Research for Merck, and Director/Senior Director, Vaccines, for Wyeth. Dr. Isaacman still works clinically on a part time basis as a pediatric emergency medicine physician.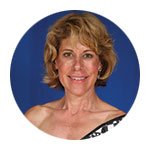 Lisa S. Jenks, MD is the owner and Medical Director of Genesis MedSpa in Colorado Springs, Colorado, which she founded in 2007. Genesis MedSpa has won numerous awards and been named a Colorado top 100 woman-owned business.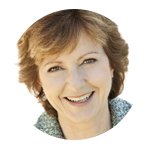 Philippa Kennealy MD, MPH, CPCC, PCC is President of The Entrepreneurial MD. As an ICF-Certified coach and Certified Physician Development Coach, she works with physicians and healthcare leaders to unleash their leadership potential and transform the organizations, departments or companies they lead. Through her Physician Odyssey Program, she helps physicians further their non-clinical careers. She also coaches physicians to thrive as entrepreneurs and business  owners. Dr. Kennealy will be mentoring on Saturday only.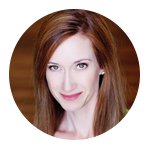 Julia Pewitt Kinder, D.O. is a national speaker, best-selling author, physician career consultant, fitness expert, and mom (Ella has Down syndrome and inspired Dr. Kinder's career transition). Visit www.juliakinder.com and www.physiciancareeropportunities.com for more information.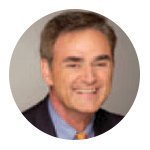 Kernan Manion, MD is a professional development coach who specializes in helping physicians prepare for career transition within or outside of healthcare, whether due to career dissatisfaction, burnout or a revised lifestyle. He helps clients give voice both to their frustration as well as their vision. Through a concentrated one-on-one distance-coaching format, clients thoughtfully establish an interim transition plan while systematically defining and crafting their desired career.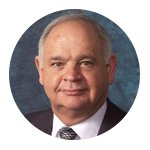 Timothy McCurry, MD is Medical Director/Chief Medical Officer for Rainbow Hospice and Palliative Care in suburban Chicago. He has over 25 years of Hospice Experience. He has mentored over 150 residents and physicians in healthcare practice type, alternative healthcare careers and add-on medical work.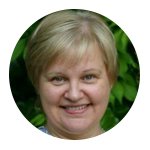 Laura McKain, MD, FACOG is a senior medical director at PPD, a global contract research organization (CRO) with over 12,000 employees. She leads a team of medical monitor/safety physicians and serves as a product development consultant.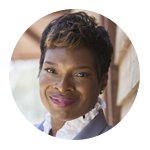 Sylvia E. Morris, MD, MPH is a board-certified internist and holistic physician, her non-clinical pursuits include serving as Senior Medical Director on the Revenue Cycle Solutions Team at The Advisory Board Company, contributor to U.S. News & World Reports, and media subject matter expert including guest appearances on the Weather Channel's Weekend Recharge and CNN International.
Michelle Mudge-Riley DO, MHA, RD has spent the past 10+ years mentoring and coaching other doctors in their career strategy and helping physicians with all aspects of a non-clinical transition.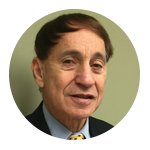 Philip E. Newman, MD is a Clinical Associate Professor of Medicine at the University of California – Irvine, where he teaches cardiology fellows. He also maintains a successful expert witness practice. Prior to his teaching career Dr. Newman practiced clinical medicine as an interventional cardiologist.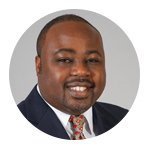 Timothy Owolabi, MD is a full time Physician Advisor for Summit Health in Chambersburg, PA. He is a Fellow of the American Academy of Family Physicians and has special expertise in coding and compliance.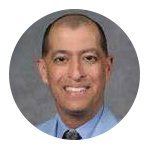 Ruben J. Rucoba, MD is a freelance medical writer and practicing pediatrician. He has been a writer and editor for over two decades, is a member of the American Medical Writers Association and has experience in both CME/medical communications and writing for the general public. He is currently Medical Director at Wheaton Pediatrics in Wheaton, IL.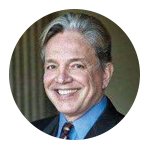 Alexander Ruggieri, MD  is the VP of Health Services & CMO with MedImpact, a pharmacy benefit management company in San Diego. Dr. Ruggieri is well traveled in the non-clinical career journey having experience in health insurance, informatics and pharma. His past experience includes CMO for Cerner Corporation and Medical Director for Safety and Pharmacovigilance at Amgen.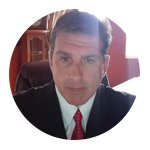 Nicholas Squittieri, MD is Medical Director, Oncology for Sun Pharma. Dr. Squirttieri's skills and expertise include medical education, medical communications, Pharma, healthcare, and publication planning.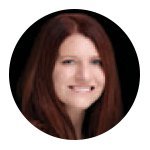 Charlotte Weeks is an executive career coach and professional resume writer. She is the CEO of Weeks Career Services and the Past President of the National Resume Writers' Association.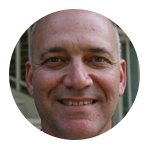 Brian Young, MD is a Physician Informaticist with Dignity Health in Phoenix, Arizona. Dignity is the 5th largest integrated health system in the US with $12.7 billion in annual revenue. Dr. Young is a SEAK alumnus.