Our faculty consists of your colleagues who have transitioned to a particular non-clinical career and will discuss the opportunities available in their field or industry.  Many of our faculty members are alumni of the conference.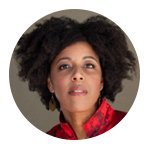 Eki Abrams, MD is a board certified internist who currently practices telemedicine while she raises her family and pursues her other professional interests of music and writing. (see www.ekishola.com). Dr. Abrams received her MD from the Icahn School of Medicine at Mount Sinai and her undergraduate degree from Cornell. She comes from a family of musicians, has been performing nearly her whole life and recently released her jazz/jazz soul album Final Beginning. In addition to her clinical work in telemedicine, Dr. Abrams also serves as a locum tenens physician.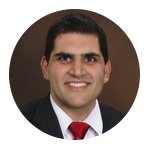 JP Ahluwalia, MD, MPH is a Medical Officer with the FDA where he deals with vaccine safety. He is also a Commander with the US Public Health Service. Previously Dr. Ahluwalia served as a Medical Officer for the Coast Guard where he was a senior reviewer for the 4,500 members who fly. Dr. Ahluwalia spent 8 years in the Army, including a tour with the 82nd Airborne Division in Kandahar, Afghanistan. He is a Fellow of the American College of Occupational and Environmental Medicine, a Fellow of the American College of Preventative Medicine, and Board Certified in Public Health and General Preventative Medicine. He received his BA and MD from Ohio State and his MPH from Johns Hopkins.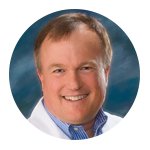 Rich Berning, MD is a full time medical director with Athem in Albany, NY. He originally started with Anthem on a part time basis while maintaining his private practice in the field of pediatric cardiology. Prior to transitioning, Dr. Berning practiced clinically for 20 years, most recently in Sandy Hook, Connecticut. He trained at Stanford and UCSF and received his MD from the University of Cincinnati. Dr. Berning is a SEAK alumnus.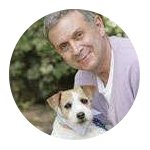 David Best, MD, MBA is a serial entrepreneur and the CEO and Co-Founder of the MDea family of companies, including BESTMSLs (BESTMSLs.com), a contract medical science liaison organization, The Doctor's Channel (TheDoctorsChannel.com), the world's largest short form video site for doctors including CME, The Almost Doctor's Channel (TheAlmostDoctorsChannel.com) for premeds, med students, residents and fellows, MDea (MDeaNY.com) a medical communications agency and Dr. Cruiter (DrCruiter.com) a physician placement service. Born and raised in Camden, New Jersey, David went on to Franklin & Marshall College, Temple University School of Medicine for his MD, Lenox Hill Hospital for his surgical residency, Pitt for ENT, and Baruch College for his MBA. He entered the world of pharmaceuticals in 1982 with Saatchi & Saatchi, where he served as Medical Director and Sr. VP, Account Supervisor. Subsequently, he was Medical Services Director for Bristol-Myers Squibb and on July 10, 1989, started the first scientifically credentialed Medical Science Liaison (MSL) group in the industry. He went on to create Colleague Medical, a peer-to-peer dinner meeting company for Reed Elsevier. In 1995, he returned to the Saatchi organization and started BESTMED, a medical education company with the slogan, "the most creative med ed company in the world." You may recognize David as he starred with his Jack Russell Terrier, Elvis, in the CBS hit reality series Greatest American Dog.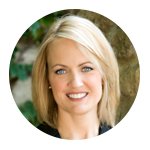 Gretchen M. Bosacker, MD is the Chief Medical Director for Securian Financial Group. She started at Securian in 2011 as an Associate Medical Director. Dr. Bosacker is Board Certified in both Family and Insurance Medicine. She is a mother of five who prior to transitioning worked as a clinical physician for several years and also served as a General Medical Officer in the US Navy. Dr. Bosacker is a SEAK alumna and an accomplished public speaker – see http://www.doctorgretchen.com/.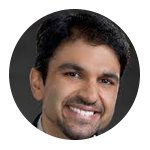 Savi Chadha, MD, MPH is a medical science liaison with Tardis Medical Consultancy and is based in Chicago. He received his BS in Marketing from Loyola and his MD from St. James School of Medicine. Dr. Chadha is a SEAK alumnus.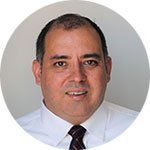 Adam M. Cline, MD, Msc. is a freelance medical writer based in the Los Angeles area. He also serves as a Manager, Clinical Studies – Global Clinical Affairs with Abbot (formerly St. Jude's).  Dr. Cline's nonclinical experience also includes Medical Science Liaison for TEVA Pharmaceuticals, Senior Clinical Research Specialist with Medtronic, and Faculty Associate – Research for the Department of Cardiothoracic Surgery at University of Texas Health Science Center at San Antonio.  Dr. Cline earned his BS from the University of Texas at San Antonio, his M.Sc. in Clinical Investigations from the University of Texas Health Science Center at San Antonio, and his MD from Universidad Autonoma de Guadalajara.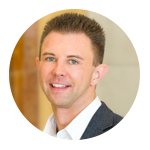 Kelly K. Curtis, MD is a home based (Phoenix, Arizona) Medical Director with the CRO INC Research (headquartered in Raleigh, NC). Previous to joining INC, Dr. Curtis practiced Hematology and Medical Oncology at the Mayo Clinic where he was principal investigator and co-investigator on numerous clinical trials. Dr. Curtis received his MD from Albany Medical College and his BA from Siena College. He is a SEAK alumnus.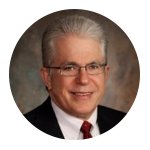 Gregg Davis, MD, MBA became the Chief Medical Officer at Illinois Community Care Organization, LLC in 2014. This ACO is comprised of 25 rural hospitals. Dr. Davis is Board Certified in Family Medicine and maintains a part time clinical practice. He is a frequent presenter on population health and physician alignment. Dr. Davis received his BS from Illinois State, his MD from Illinois, and his MBA from UMass. He is a SEAK alumnus.
Tracy Eskra, MD, MBA, CPE is Vice President of Medical Affairs for Clinical Efficiency & Documentation at Vidant Medical Center in Greenville, NC. This is one of the largest academic medical centers in the country. Prior to transitioning to medical administration, Dr. Eskra was a practicing internist in Pennsylvania. Dr. Eskra received her MD from Penn State, her BS from Pittsburgh, and her MBA from Alvernia. She is a SEAK alumna.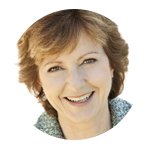 Philippa Kennealy, MD, MPH, CPCC, PCC is President of The Entrepreneurial MD. As an ICF-Certified coach and Certified Physician Development Coach, she works with physicians and healthcare leaders to unleash their leadership potential and transform the organizations, departments or companies they lead. Through her Physician Odyssey Program, she helps physicians further their non-clinical careers. She also coaches physicians to thrive as entrepreneurs and business owners. Dr. Kennealy is a Family Physician who left private practice in 1996 to embark on an administrative career as first Medical Director and then CEO of UCLA-Santa Monica Medical Center. Subsequently, she served as Executive VP in two internet start-up companies, before launching her coaching and speaking business. Philippa is passionate about professional development for physicians that permits them to reinvigorate their careers and overcome burnout.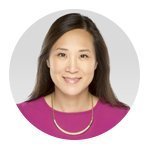 Jessica Lee Amorosino, MD, FAAP is a Board Certified Pediatrician who is the Co-Founder of MetTrimMD Beverly on Boston's North Shore. She runs MetTrimMD Beverly with her husband Mark, who is a gastroenterologist. Dr. Amorosino is a graduate of Boston University and Boston University Medical School and is a mother of 4 children. She is strongly committed to promoting female professional leadership opportunities and healthier lifestyle practices. Her vision is to encourage physician colleagues to lead, advise, innovate and help shape the future of their medical profession. More information about her career can be found at jessleeMDboston.com. Dr. Amorosino is a SEAK alumna.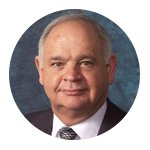 Timothy McCurry, MD is Medical Director/Chief Medical Officer for Rainbow Hospice and Palliative Care in suburban Chicago. He has over 25 years of Hospice Experience. In addition, He is a long time medical educator and speaker and has been on the Faculty of Loyola University Stritch School of Medicine for over 20 years. Dr. McCurry is board certified in Family Medicine, Geriatrics and in Hospice and Palliative Care. He is a SEAK alumnus.
Michelle Mudge-Riley, DO, MHA, RD is the President of Physicians Helping Physicians and DocRD (www.phphysicians.com and www.thedocrd.com). She is a highly experienced and sought after coach who has spent the past 10+ years mentoring other doctors in their career strategy and helping physicians with all aspects of a non-clinical transition. Dr. Mudge-Riley received her osteopathic medical degree (DO) from Des Moines University Osteopathic Medical School and her masters degree in health administration (MHA) from Virginia Commonwealth University. She is also a licensed, registered dietitian (RDN) and a Certified LEAP Therapist (CLT).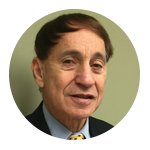 Philip E. Newman, MD is a Clinical Associate Professor of Medicine at the University of California – Irvine where he teaches cardiology fellows. Prior to his teaching career Dr. Newman practiced clinical medicine as an interventional cardiologist. Dr. Newman is a SEAK alumnus. He received his BA from Brown and his MD from the University of Virginia. Is addition to his teaching responsibilities, Dr. Newman maintains a successful expert witness practice. Dr. Newman served in Vietnam in the US Army Medical Corps and he was awarded the Bronze Star.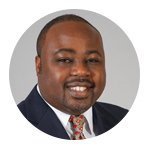 Timothy Owolabi, MD is full time Physician Advisor for Summit Health in Chambersburg, PA. He is a Fellow of the American Academy of Family Physicians and has special expertise in coding and compliance. Dr. Owolabi received his BS from the University of Maryland Baltimore County and MD from the University of Maryland Baltimore.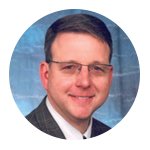 John B. Pracyk, MD, PHD, MBA is a Board Certified Neurological Surgeon who serves as Franchise Medical Director, Spine with DePuy Synthes Companies of Johnson & Johnson. Prior to joining J&J, Dr. Pracyk was a practicing clinician and physician consultant. His expertise spans multiple medical niches including: Medical devices, Supply chain value analysis, and Programmatic development of multi-disciplinary neuroscience centers. Having received his BS, along with his MD & PhD from Duke University, Dr. Pracyk completed a postdoctoral research fellowship at the National Institutes of Health, neurosurgical residency at The George Washington University, a clinical spine fellowship at the University of Iowa and earned his MBA at the Haslam College of Business, University of Tennessee. He is an experienced national speaker and a SEAK alumnus.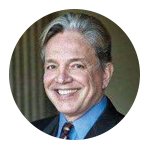 Alexander Ruggieri, MD is the VP of Health Services & CMO with MedImpact, a pharmacy benefit management company in San Diego. Dr. Ruggieri is well traveled in the non-clinical career journey having experience in health insurance, informatics and pharma. His past experience includes CMO for Cerner Corporation and Medical Director for Safety and Pharmacovigilance at Amgen. His clinical training and experience is in internal medicine and rheumatology and includes a National Library of Medicine Fellowship in Medical Informatics. He received his MD from Georgetown.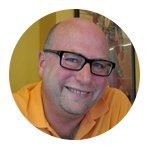 Bruce Saffran, MD, PhD is a senior emergency radiologist at the Mt. Sinai School of Medicine in New York and CEO of Life-Link Medical Informatics. Life-Link is focused on reducing hospital admissions, repeat diagnostic testing and inefficiencies, and decreasing costs. Dr. Saffran invented the mechanism of drug delivery for the drug-eluting vascular stent. This is the seminal patent for the drug-eluting vascular stents in use today. He litigated and won patent infringement actions against Boston Scientific and Johnson & Johnson resulting in jury verdicts of $431 million and $482 million respectively.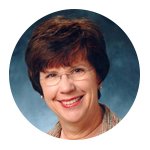 Joan E. Shook, MD, MBA is the Chief Safety Officer and Deputy Chief Quality Officer at Texas Children's Hospital in Houston. She is also a Professor of Pediatrics at Baylor College of Medicine. In addition to her administrative and teaching responsibilities, Dr. Shook, a pediatric emergency physician, continues to see patients in the emergency department at Texas Children's. Dr. Shook has over 15 years' experience in administration and over 30 years' clinical experience. She received her MD from the University of Cincinnati College of Medicine, her MBA from the University of Houston, and trained in pediatrics and pediatric emergency medicine at Baylor College of Medicine.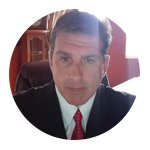 Nicholas Squittieri, MD is Medical Director, Oncology for Sun Pharma. He has enjoyed a long and distinguished career in medical communications including VP/Medical Director with Virtuoso Healthcare Communications, EVP at Evolution Medical Communications LLC, VP, Management Supervisor at Ogily & Mather, and VP Clinical Services at Access Communications, Inc. He received his education at Univerita degli Studi di Roma "La Sapienza." Dr. Squirttieri's skills and expertise include medical education, medical communications, Pharma, healthcare, and publication planning.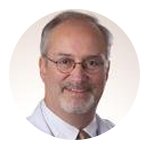 Randall Updegrove, MD, MPH is a full time, remotely based medical director for claims for CIGNA. Prior to joining CIGNA, Dr. Updegrove's experience in this field involved working as an independent contractor for several vendors. He is Board Certified in Occupational and Environmental Medicine and received his MD from Brown, his BS from URI, and his MPH from San Diego State. Dr. Updegrove practiced clinical medicine for 33 years before making his successful transition. He is a SEAK alumnus.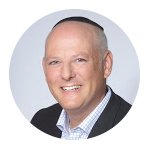 Herman Weiss, MD, MBA is Vice President of Clinical Development and Medical Affairs at Juniper Pharmaceuticals in Boston. Previously, he served as Global Medical Director of Women's Health Global Branded Products at Teva Pharmaceutical Industries Ltd Israel and as the Chief Medical Officer of a biotech startup. Dr. Weiss actively consults with multiple venture capital firms in New York City and has consulted for multiple medical device companies. Prior to his transition, Dr. Weiss practiced clinically as an OB/GYN where he also lectured for many pharmaceutical companies. He received his BA from Ramapo College, his MD from Ohio State, and his MBA from George Washington.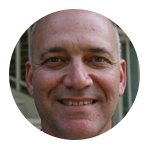 Brian Young, MD, MBA is a Physician Informaticist with Dignity Health in Phoenix, Arizona. Dignity is the 5th largest integrated health system in the US with $12.7 billion in annual revenue. His previous role was in the Duke University Health System implementation (5 go-live waves over 2 years) of the EPIC system as a provider trainer for the inpatient, ambulatory, and transplant applications. Dr. Young received his MD and BS from Wake Forest, his Masters in Predictive Analytics (MS) from Northwestern University, and an MBA degree from the University of Cincinnati. Previously, Dr. Young practiced as an emergency room physician following both surgical and internal medicine residency training. Dr. Young is a SEAK alumnus.